Welcome to Our Loving Mother's Foundation of Hollywood
---
Bienvenido a la Fundación de Nuestra Madre Amantísima de Hollywood
---
The purpose of Our Loving Mother's Foundation of Hollywood is to distribute the Messages of God the Father, Our Lord Jesus Christ and Our Loving Mother throughout the world.
____________________________________
El propósito de la Fundación de Nuestra Madre Amantísima de Hollywood es de distribuir los Mensajes de Dios Padre, Nuestro Señor Jesucristo y Nuestra Madre Amantísima por todo el mundo.
Click here to visit a second website dedicated to Our Loving Mother's Foundation.
---
Click photo to see video taken 5-13-13.
---
---
---
---
Concierto de Amor a Jesús y María

Mi Señora Bonita

As a former professional singer and songwriter, Rosa wrote the lyrics and music to 6 songs dedicated to the love of Jesus and Mary.
___________
Como cantante y compositora profesional anterior, Rosa compuso la letra y la música de 6 de las canciones dedicado al amor de Jesús y María.

Rosa was inspired to compose a song dedicated to the Virgin Mary. This song was recorded by Jorge Alvarez.
___________
Rosa se inspiró a componer una canción dedicada a la Virgen María. Esta canción fue grabada por Jorge Alvarez.
---
The Powerful Hand of the Father will pour out His Justice over the world
because of the disobedience of man and his lack of faith.
Amen.
__________________________
La Mano Poderosa del Padre derramará Su Justicia en el mundo
por la desobediencia del hombre y su falta de fe. Amen.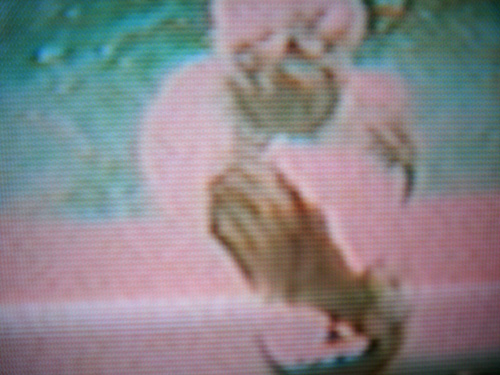 May the Powerful Hand of the Father, the Son, and the Holy Spirit
cover you and your loved ones with His Blood.

__________________________
Que la Mano Poderosa del Padre, del Hijo, y del Espíritu Santo
os cubra con Su Sangre, a ti y a todos los seres que amas.
---
Our Loving Mother's Foundation of Hollywood, Inc.
1301 North 66th Avenue
Hollywood, Florida 33024
---
Our Loving Mother's Foundation of Hollywood, Inc. is a non-profit organization.
This website was last updated 07/13/2015
---